Discounted Cape Buffalo & Sable Safari - South Africa
---
Cape Buffalo & Sable Safari - South Africa
Hunting Cape Buffalo is on every hunter's bucket list. It is a safari you want to do right and authentic on the first time as it is a big investment emotionally and off course financially. We are excited to being able to offer this discounted buffalo / sable safari in South Africa.
This discounted package deal will be eligible for any of our areas that has buffalo and sable available.
---
Why you should consider booking your buffalo / sable hunt with us......
Here are some reasons why you should consider booking your buffalo safari with JKO Hunting Safaris:


1. All our areas are really large with

NO

inner fencing or camps. Our hunting concessions offer you as a hunter a true old school buffalo hunting experience, all of our areas listed here on our website have their own self sustainable herds of buffalo roaming the complete area.
2. You will have a wide selection of bulls to look at, hunt and choose from and will be guided by a well experienced professional hunter. We do not allow apprentice ph's to guide any dangerous game hunts.
3. You do not have to shoot the only bull in the area / that you might see on a 6 day hunt like some of the less priced offers out there. You will have multiple opportunities at multiple different bulls.
4. Lodges are all situated within the hunting areas, so no driving around between concessions wasting precious hunting time driving from one area to the next. We want you to have a great time hunting! Last thing you want to be on is a "highway safari".
5. You will take a bull older than 9 years and will NEVER be pushed to shoot a young soft boss bull or a bull that is not big enough. All our hunting areas consists of large number of buffalo and we will be able to track and stalk several herds of dagga boys.

(Bachelor bull herds)
6. We have new fully rigged hunting vehicles and equipment with excellent infrastructure in all our areas. All camps do have Wifi.
7. All your drinks, food, transfers, delivering your trophies to the taxidermy of your choice are all included in the price. NO nickel and diming!
8. You will see a lot of other plains game and dangerous game while hunting buffalo and you will receive a complimentary 10% discount on all trophy fees when you book your buffalo hunt with us.
9. You will earn safari points towards your next safari with JKO Hunting Safaris which you can use like real money. Learn more about the safari point system on our website. Click HERE for more info on Safari Points
10. We offer several different methods of payment to make it easier on you and offer our clients a interest FREE payment plan towards their safaris which will make this top quality safari more affordable in your pocket. Click HERE for more info on Payment Plans
---
Discounted Buffalo / Sable Hunting Safari - South Africa
The hunting package includes the following:
Daily Rates Included:
6x Hunting days for 1 Hunter,
2x Arrival / Departure days,
Trophy Fees for the following animals:
1x Mature Hard Bossed Buffalo bull, (Similar to picture below)

1x Mature Sable bull,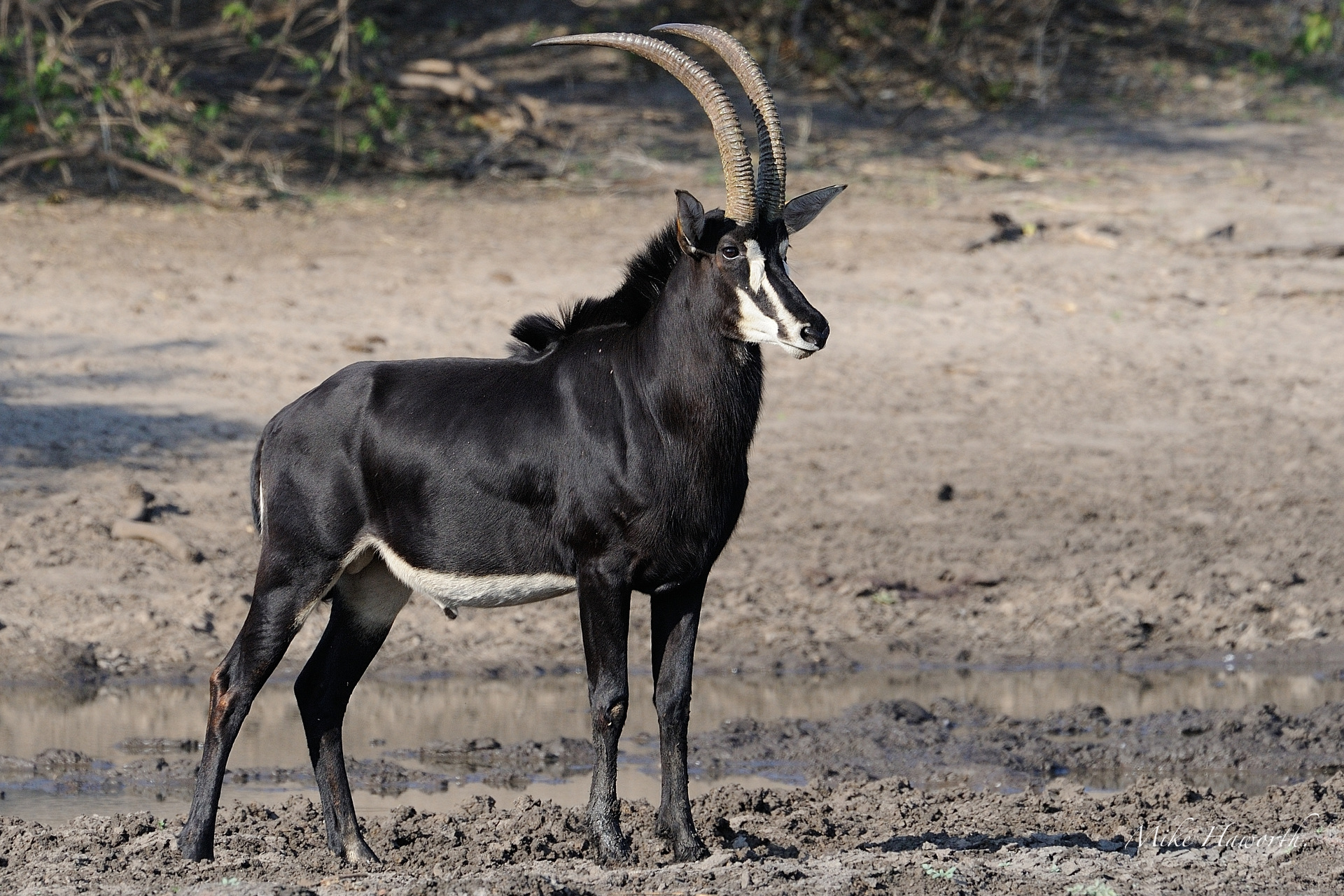 * Observers or extra hunters can be added, please do not hesitate to contact me with any questions.
* Pick up and drop off at Polokwane Airport included,
* No hidden costs, all costs are listed if applicable,
---
Best time for your cull hunt in South Africa
The best time frame to do this cape buffalo and sable hunt would be in the cooler months of our season. We can hunt throughout the year but in the cooler months the brush is not as thick and less grass on the ground makes for easier tracking. Finding buffalo tracks at watering holes is also much easier as water are concentrated due to the dry conditions in our winter months.
Our suggestion for the best time would be from May through September in South Africa. The conditions will be favourable and the weather will be much more favourable if you do not like hot weather.
---
Deposit Policy
* A $2 000 secures your dates for your Cape Buffalo hunt in South Africa.
* We do accept the following forms of payment: Direct Wire Transfer, Online Credit Card (3% surcharge), Paypal, USD Cash.
* Make use of our payment plan to receive extra benefits, if you are interested please get in touch with us.
---
Exclusions:
Also applies to hunting packages.


International and domestic air travel.

Chartered and commercial flights to, from or between hunting areas.

Trophy fees of animals bagged, wounded or lost.

Accommodation before or after the safari-like guest house etc.

Taxidermist fees, dipping, packing, insurance and transport to the place of destination.

Gratuities to staff, professional hunters and camp staff.

A government tax on daily rates. Trophy fees are Value Added Tax exempt.
---
---
Final Price: $14 500
Safari Points: 14500

(Earn safari points for a discount on your next hunt with JKO Hunting Safaris at any of our destinations.)
We accept the following payment options