Cull Hunting Safari - South Africa - Exclusive Game Reserve
---
This discounted cull hunt will take place in our exclusive 55 000 acre private game reserve situated in the Free State Province of South Africa. The main lodge and mountain retreat are very well equipped and offer magnificent scenery and wildlife on you doorstep; a marvellous retreat from the hustle and bustle of everyday city life, an excellent venue to spend quality time with family and friends.
Hunting in this exlcusive reserve is second to none as you will encounter over 30 different huntable species while on your safari. You will encounter cape buffalo daily and if you feel like it you can upgrade to any trophy animal at your will. Your cull hunt will be done on foor mostly by spot and stalk hunting. You will be spoiled by choice as this reserve is managed very strictly and has an abundance of game. Your average shot will be between 100 and 300 yards as this reserve offer you a wide variety of terrain. With some high hills, thickets and open plains it is a wonderful area to hunt.
Any medium calibre rifle will be sufficient, if you wish to travel without a firearm we have rifles fitted with only the best optics available at your convience.
Top shelf traditional South African cuisine and naturally meat from the animals harvested by you as the hunter are served in the 4-star lodge with a wide selection of wine to choose from and personal service will be in the order of the day.
Your family is more than welcome to join you on your hunting safari. They can enjoy game drives, horse riding and fishing while you are hunting, most of the time families will join the hunter during the day as they will see animals constantly and due to hunting done mostly on foot they will have a great time navigating the Land Cruiser across the reserve while you are on foot.
To learn more about the lodging click here: Free State Lodge
---
Cull Hunt Package includes the following:
Daily Rates:
6 Days / 7 Nights included for 2 Hunters in 4-star lodge,
Daily Rates Includes:
• Full Board Lodging included,
• 1x1 Guided safari,
• 2 Travel Days included,
• All Meals / Lodging / Laundry / Alcohol in moderation,
• Skinner / Tracker / Fully rigged Hunting Vehicle,
• R/T Transport from airport closest to the area you will hunt,
• All Required Permits,
* Add an observer for $195 a night,
---
Trophy Fees for following animals included:
2x Blue Wildebeest,
2x Black Wildebeest,
2x Impala,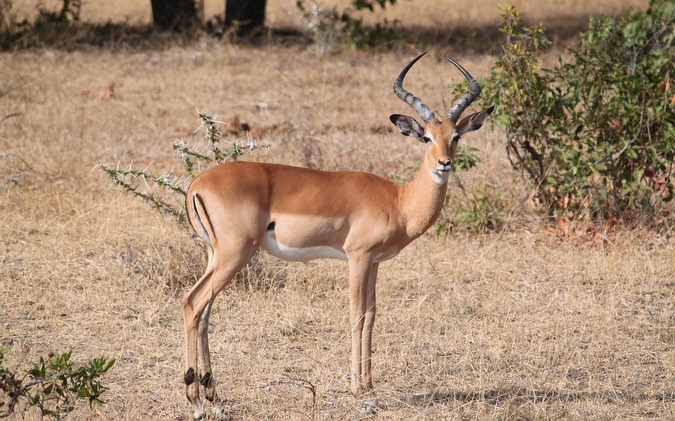 2x Blesbuck,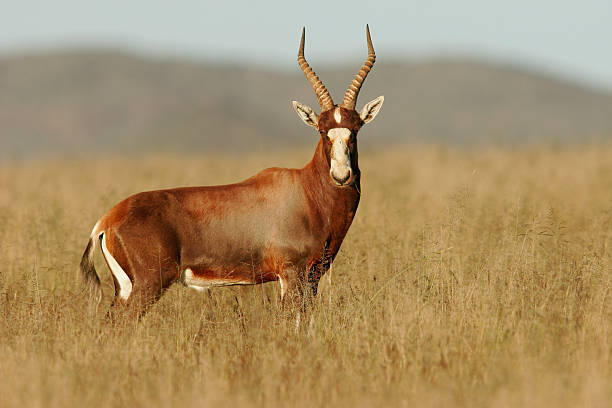 2x Springbuck,
2x Warthog,
Total of 12 animals.
* Trophy animals can be added to this package at regular trophy fees,
* Extra cull animals may be added, (When you book this package a 15% additional discount will be given on extra cull animals.)
* Extra hunters may be added,
---
Best time for your cull hunt in South Africa:
Best time to do a cull hunt in South Africa is early in the season when female animals are not pregnant. This time frame would be from February through August. Dates for cull hunts in May, June, July might be limited as this is peak season for trophy hunting. However we will always work with you to make sure we can make your schedule work for you.
---
Deposit Policy:
* A small deposit of $1000 secures your dates and cull hunting package.
* We do accept the following forms of payment, Direct Wire Transfer, Online Credit Card (3% surcharge), Paypal, USD Cash.
* Make use of our payment plan with extra benefits to you, if you are interested please get in touch with us.
---
Exclusions:

Also applies to hunting packages.


International and domestic air travel.

Chartered and commercial flights to, from or between hunting areas.

Trophy fees of animals bagged, wounded or lost.

Accommodation before or after the safari like guest house etc.

Taxidermist fees, dipping, packing, insurance and transport to place of destination.

Gratuities to staff, professional hunters and camp staff.

Government tax on daily rates. Trophy fees are Value Added Tax exempt.
---
---
Final Price: $2750 per hunter minimum 2 hunters.
Safari Points: 2750pts per hunter.
(Earn safari points for discount on your next hunt with JKO Hunting Safaris at any of our destinations.)
We accept the following payment options